We have great products, that are highly recommend, in our studio, for your aftercare, that can be purchased from us at any time.
WASH YOUR HANDS THOROUGHLY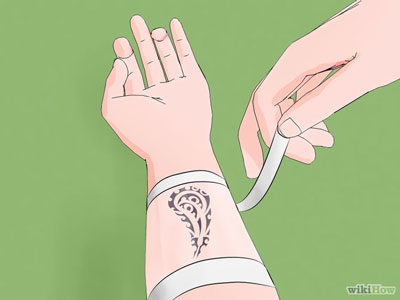 Always be sure to wash your hands before you care for your tattoo, this is crucial, it is considered to be an open wound and needs to be treated as one.
Remove bandage 2 hours after tattoo is complete. DO NOT REBANDAGE
Gently wash with warm water soapy water, removing any dried blood ,such as Dial Antibacterial, or Soft soap, or any Liquid hand soap that is unscented pat dry with a soft clean paper towel.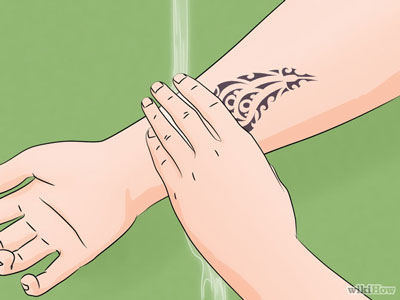 Apply a light coat of , Aquaphor or A & D ointment.
USE SPARINGLY, USING TOO MUCH OINTMENT WHILE HEALING WILL CAUSE THE TATTOO TO BECOME SOGGY AND WILL CAUSE PROBLEMS TO THE HEALING PROCESS.
For the first 3-4 days ,Wash tattoo 3-4 times daily with liquid unscented hand soap, and after each washing apply a very thin coat of ointment each time.
After day 4, Apply an unscented hand lotion 4-6 times daily, or whenever it looks dry, for the next 7-14 days.
DO NOT use Vasaline, Neosporin, Hydrogen peroxide, Betadine, Triad, or alcohol for any reason
DO NOT scratch or pick at your tattoo.
DO NOT soak or submerge tattoo in water for 7-10 days (ocean, pool, Jacuzzi, or bath tub).
Showering is fine, but no soaking in tubs.
DO NOT use loofas, wash cloths, or sponges, on your new tattoo, while it is still healing.
DO NOT expose to sun for first 30 days.
DO NOT cover tattoo with saran wrap or plastic for any reason, this will breed bacteria and will lead to a bacterial infection, and a trip to the hospital
DO NOT touch your tattoo with dirty hands while still healing
DO NOT shave over the tattoo while still healing
IT IS NORMAL FOR THE TATTOO TO SWELL, ITCH OR LOOK LIKE IT IS OOZY, OR INK IS COMING OUT FOR THE FIRST FEW DAYS , This is blood plasma, and dead cells which is perfectly normal, HEALING TIMES VARYS FOR EACH PERSON
Use sun block when exposed to the sun for long periods after 30 days.
IF YOU FEEL THAT YOU ARE NOT DOING SOMETHING RIGHT, OR SOMETHING IS WRONG,
DO NOT HESITATE TO STOP IN THE STUDIO SO WE CAN TAKE A LOOK AT IT
IT IS BETTER TO BE SAFE THAN SORRY LATER
Any questions please call 610-918-1920